Skip to Content
Run With the Horses at Fulshear Treatment to Transition
Has traditional psychotherapy treatment and methods proved unsuccessful for you? Consider reaching out to Fulshear Treatment to Transition about our equine programs. Working with horses on our ranch, just outside of Houston, has demonstrated significant success with our clients. We help you get to know and understand how to ride, walk, and take care of these majestic creatures. While it is more common to see other animals such as dogs and cats as support animals, they do not offer the benefits of working with horses. Even those women with equestrian backgrounds have something new to learn from our Equine-Assisted Psychotherapy programs. Give us a call today for further questions or to schedule a visit to our ranch.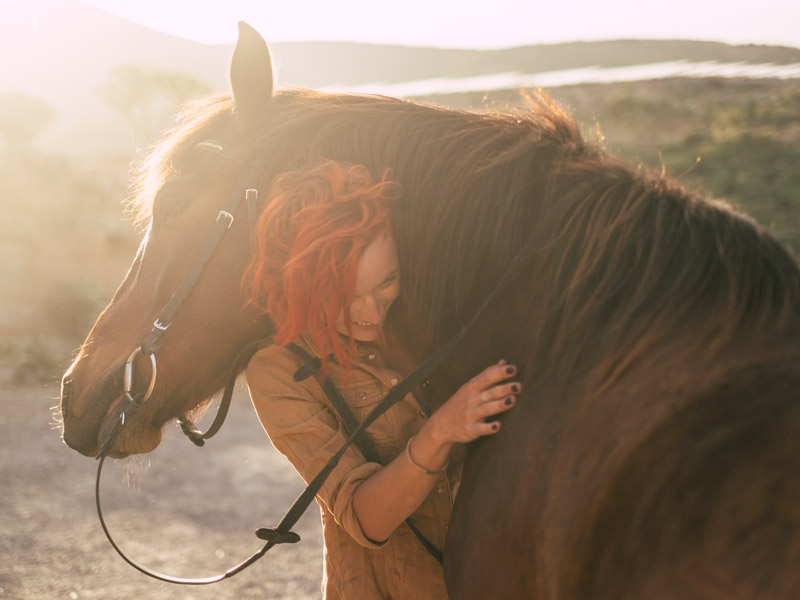 Equine Programs Offer New Light in Therapy
Equine-Assisted Psychotherapy (EAP), also called equine programs or therapy, helps clients build relationships and give them responsibilities. We use this paired with traditional therapy options to provide patients a breath of fresh air in their mental health journey. Working in the barn gets them out of a traditional therapy setting and helps teach them teamwork, communication, and problem-solving. Below are some of the disorders we have helped with using EAP at Fulshear Treatment to Transition:
Addictions
Mood-related disorders
Learning difficulties
Eating and food disorders
Grief and loss
Trauma (including post-traumatic stress disorder)
Bipolar
Depression
Anxiety
Meet Molly Freemantle: EAGALA-Certified & Licensed Therapist
Molly Freemantle is a licensed therapist and an experienced EAGALA-certified (Equine Assisted Growth And Learning Association) specialist. Molly has dedicated herself to taking the reins on the equine programs at Fulshear and has worked with horses and clients for several years. Even if you are afraid of horses, Molly can help you get comfortable and see the benefits of our equine program for women.
Take the First Step Toward Lasting Independence